SONG OF THE WEEK! PLEASE LISTEN AND ENJOY!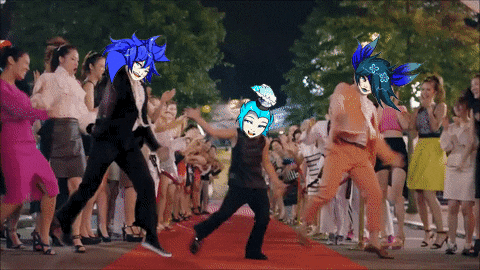 Welcome to my Fan-base club of Celestial Ring!


A growing group of characters that was created and designed after the many Known planets, dwarf planets and Moons! The story-line is still quite unknown and is currently into development, but will surely be made into a manga series! With the help of some awesome Deviantart members, this story will prove to be worth all the wait! Not only that, there is a huge cast of characters to observe and learn from. So Join!



If you are a fan of Planets, stars and moons like Earth and Jupiter, PLEASE JOIN US!


If you are a fan of all or any of Miss-TaDa's Celestial planetary characters, PLEASE JOIN US!


How to Join?
Simple, just click the "Join" tab! Or just click the "Watch"! All is welcome! No restrictions whats so ever ^^


This is a Group for Celestial Ring related artworks only!

-CELESTIAL RING To Do List-
1. Characters Full Information
2. Character illustration #2
3. Character secondary Costume illustration
4. Characters 6 face Expressions Meme
5. Characters official Artwork
6. Character pose close up angle
7. Extra Characters with weapons*

-Creating an art book for Celestial Ring (optional)
- Starting on the official making of the CR Manga

-All Current characters listed-
Sun, Mercury, Venus, Earth, Mars, Ceres, Jupiter, Saturn, Uranus, Neptune, Pluto, Haumea, Eris, Orcus
Lunar/Moon, Phobo, Deimos, Ganymede, Europa, Callisto, Io, Titan, Rhea, Dione, Iapetus, Tethys, Enceladus, Mimas, Hyperion, Titania, Oberon, Ariel, Umbriel, Puck, Miranda, Triton, Proteus, Nereid, Larissa, Thalassa, Charon, Nix, Vanth
2002 VE68, Vesta, Chariklo, P2013 P5
Extra Characters-
Makemake, Sedna
Dark Moon/Lunar Eclipse, Refined Mars, True Pluto